H4Y-PLATINUM VIRTUAL DEDICATED SERVERS
Starting at $29.99* / mo!
(*Paid Yearly - Month to month plans start at $35.00 / mo)
NO HIDDEN FEES - FULL ROOT ACCESS!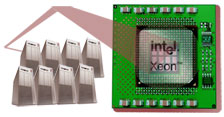 Why Choose VDS Hosting?
If you are a control freak, virtual dedicated hosting is right for you! Enjoy root access with your choice of Linux distributions and popular control panels. Let us manage your VDS or choose to do it yourself. You receive most of the same benefits you would get with a dedicated machine, but for a fraction of the price!